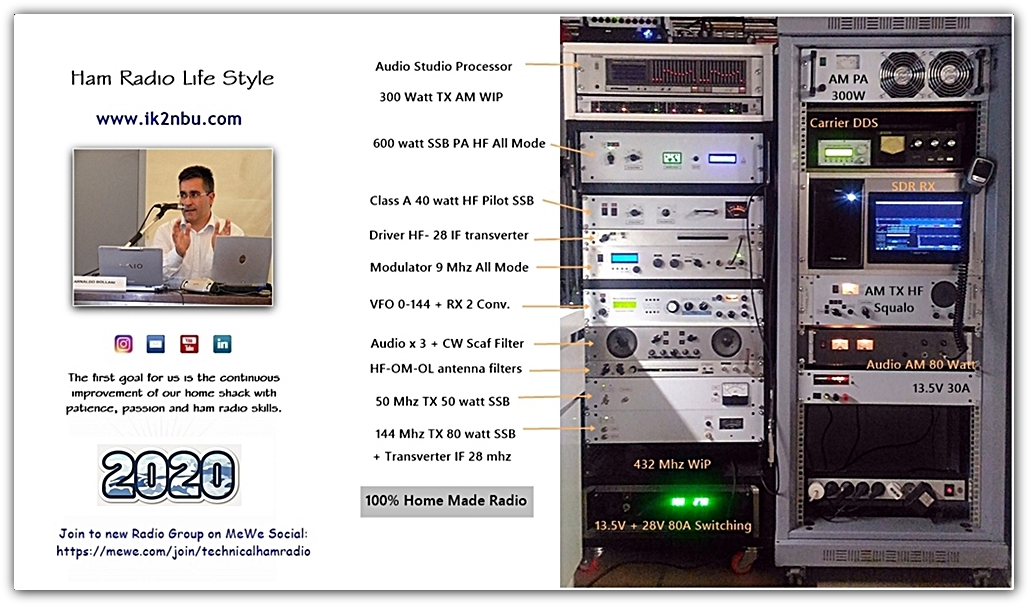 My radio work in progress and do-it-yourself:
www.ik2nbu.com
QRP or QRO we made QSO only with 100% home made RTX all mode and all bands.
We don't need empty talk 5-9, instead we prefer few QSO where we talk about radio technology. This should be the main topic for a discussion between radio amateurs.